REI Business Lending has business loans to accommodate businesses of all sizes throughout Oklahoma. We recognize that every business is different, so we structure our lending programs to fit your individual needs. Business loans range from $1,500 to over $10 million...…
Read More
---
We can offer a 25 year rate.
20 yr – Note Rate – 5.20398%; Effective Rate is 6.609%
25 yr – Note Rate – 5.20364%; Effective Rate is 6.554%
We welcome the opportunity to work with Oklahoma banks of all sizes to deliver SBA programs to entrepreneurs. When you work with REI Business Lending you can feel confident that a team of experts is assisting you and your clients.
SBA 504 20-Year Note Rate Fixed & Fully Amortized. Lenders may quote 504 rates differently but all 504 loans funded in a given month carry identical rates.

*Lending products available with approved credit.
SBA 504 VS. 7(A)
20-Year Note Rate:
5.20398%
---
It's important for business owners to have the tools and resources they need readily available to them. Whether you are a new or expanding business, our Resource Center provides a variety of financial tools and guides to help grow and protect your business.
Read More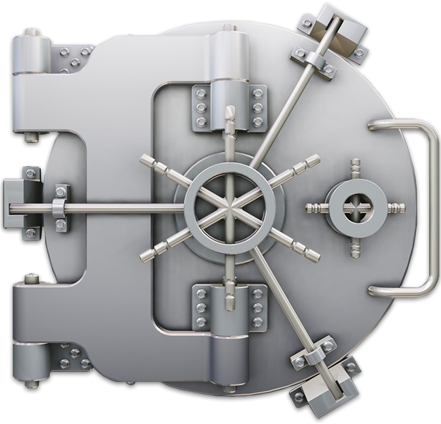 ---
REI New Markets Investment LLC allows us to attract new investments into Oklahoma and create needed jobs in underserved communities. The New Markets Tax Credit (NMTC) program provides investors with federal tax credits for investments into qualifying businesses. To determine if your business or project may qualify for the NMTC program, use the mapping tool to the right.
Access Map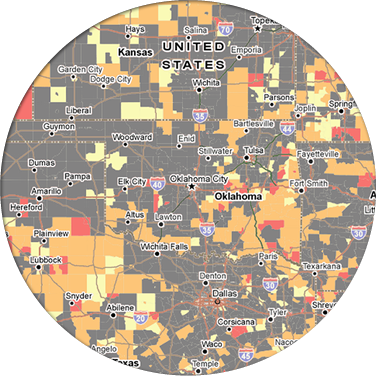 ---
We are a Certified Development Company (CDC) of the U.S. Small Business Administration. A CDC is an entity approved by SBA to provide 504 loans. We partner with private sector lenders to provide loans to small businesses, creating opportunities for Oklahomans. We also offer direct lending programs for businesses that do not qualify for conventional financing.
Our experienced, dedicated staff works with you every step of the way. From application, to processing, to closing and servicing your loan, we will guide you through the process, answering questions you may have along the way. Our award winning team has long-term lender partnerships which will help get you the capital you need to start or expand your business.
With offices throughout the state to better serve our clients, we are ready to help your company prosper. Contact us today to talk to a REI Business Lending staff member regarding your financing needs. REI Oklahoma is an equal opportunity employer.