New Markets Tax Credit
---
For every $1 million invested by REI New Markets Investment, LLC $980,000 in additional economic activity is generated in the local economy and it results in 20 additional jobs with an average annual salary of $28,499.  (Economic Impact Group, Edmond, OK)
Rural areas stand to gain $509 million in NMTC investments. REI New Markets Investment, LLC is one of five CDEs that will allocate the greatest amount of credits to rural communities. REI Oklahoma's LLC focuses on one state while the other four conduct multi-state or national programs. (Robert Rapoza, President, Rapoza Associates Community Investments Online)
History
---
Established in 2002, REI New Markets Investment LLC and REI Development Corp. allows REI Oklahoma to attract new investments into Oklahoma and create needed jobs in underserved communities. The New Markets Tax Credit (NMTC) program provides investors with federal tax credits for investments into qualifying businesses.
The most recent award received by REI Oklahoma from the U. S. Treasury Department is for the administration of $65 million in tax credits. Previously, the organization received $255 million in tax credit authority resulting in projects totaling more than $885 million in economic impact and creating/retaining more than 3,300 jobs.
Successful projects have included health care facilities in Muskogee, Stigler, Tahlequah, Wetumka and Tulsa. Other projects include the restoration of the historic Skirvin Hilton Hotel in downtown Oklahoma City and assistance to an aerospace company in Stillwater, Oklahoma. These projects have provided the opportunity to catalyze additional private impacts through spin-off development efforts in the area.
The LLC is a wholly-owned subsidiary of Rural Enterprises of Oklahoma, Inc. The LLC's investments consist of equity investments in, or loans to qualified Oklahoma businesses.
Success Stories
---
Ahrberg Milling Company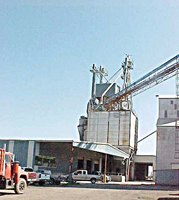 Expansion is not new to the Ahrberg Milling Company in Cushing. It has had several expansions since its beginning in 1967. The most recent $1.1 million expansion includes the construction of a new facility and the purchase of additional equipment. To facilitate the expansion, Ahrberg Milling utilized the New Markets Tax Credit and Oklahoma state tax credit programs. Ahrberg Milling manufactures all types of feed for beef, dairy, swine, poultry and horses, distributing its products within a 150-mile radius. Currently, Ahrberg Milling employs 27 but with the expansion additional jobs were created.
Carnegie Centre, LLC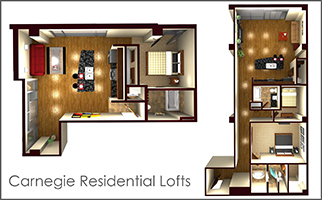 Vacant more than eight years, a historical building which once served as an Oklahoma City library is being redeveloped to bring residential lofts and two floors of retail and office space to downtown Oklahoma City. The $9 million project has generated interest among potential commercial tenants such as banks, medical professionals, national retailers, a yoga group and other office users. REI Oklahoma partnered with U.S. Bank in utilizing the tax credit for the project.
Charles Komar & Sons, Inc.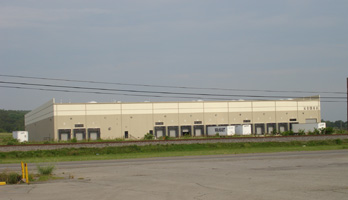 $5.6 million was secured for the expansion of the Charles Komar & Sons, Inc., Manufacturing and Distribution Center in McAlester, Oklahoma. The manufacturer of women's sleepwear distributes its products to all major department and specialty stores and mass merchandisers in the U.S. and Canada. The project added 100,000 sq. ft. to the existing 150,000 sq. ft. center and approximately 70 new jobs.
Cochran Chemical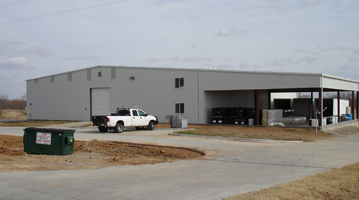 A 40-year old Wewoka business needed to construct a new facility. To retain the business and the jobs in the community, Security Bank of Wewoka pursued an investment through REI New Markets Investment, LLC for the construction of the new plant. Cochran Chemical manufactures and sells chemicals used in the oil industry.
Cytovance Biologics, Inc.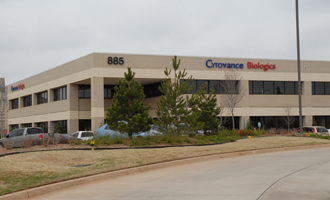 The New Markets Tax Credit program played a major role in the location of a $16.8 million bio-pharmaceutical plant in Oklahoma City. Cytovance Biologics produces protein-based therapeutics and antibodies for biotechnology researchers and laboratories.
EagleMed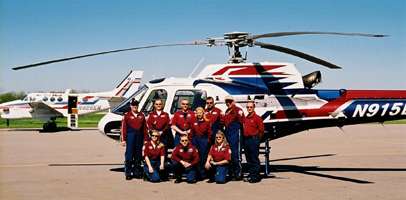 EagleMed utilized the NMTC program to purchase a helicopter for its new operation in Hugo, Oklahoma. EagleMed, a division of Ballard Aviation, Inc., has been in the air transport business since 1976. As the company's reputation grew, they received requests from hospitals for air ambulance transfers, and in 1982, they expanded their operation. EagleMed services are available in Kansas, Oklahoma, Missouri and Arkansas. The company performs an average of 500 emergency air transports per month.
First Wave Aviation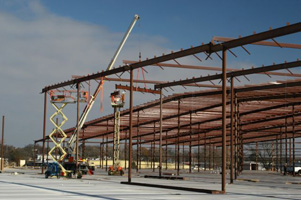 First Wave is a Tulsa-based aerospace company located in Bristow, Oklahoma. By harnessing the NMTC, Bristow Aviation Investment, LLC, a for-profit subsidiary of SpiritBank, was able to make a $14.6 million investment in REI New Markets Investment, LLC which in turn made a loan to First Wave. Of that amount, $5.1 million went to the construction of a 220,000 sq. ft. aircraft repair facility. The remaining $1.5 million went for the purchase of equipment and $8 million was directed to inventory. This project helped the community of Bristow recover some of the 1,200 lost jobs with the closing of a door lock manufacturing facility.
Skirvin Hilton Hotel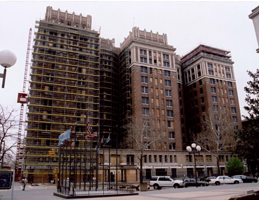 The New Markets Tax Credit program played a role in the long and complex road to the closing table of this $51.3 million project. The historic hotel opened in 1911 and was considered one of the finest in the southwest. The project affected more than 180 jobs in the Oklahoma City area.
Stigler Health & Wellness Center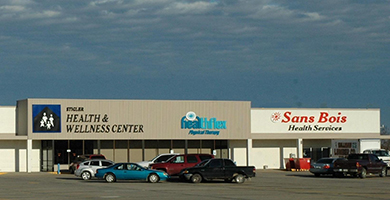 USDA Rural Development approached REI New Markets Investment, LLC about partnering to bring needed health care services to low-income individuals in underserved rural areas in Oklahoma. REI New Markets Investment was made aware of the need to consolidate health care services at one location in Stigler. SpiritBank, a long-time partner was sought to help in the project as well. The relocation of the Stigler Health & Wellness Center to a vacant building was the first pilot project in the nation to combine the Community Facilities Guaranteed Loan Program of USDA Rural Development and the New Markets Tax Credit program.
The Tile Shop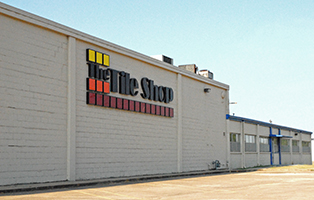 The Tile Shop, based in Minnesota, has locations in 28 states, and operates more than 75 retail stores. In 2013, the company expanded its manufacturing process into a vacant facility in Durant. This project is expected to add approximately 50 new jobs to the area. REI Oklahoma partnered with US Bank in utilizing the New Markets Tax Credit for this $7 million expansion project.
Tulsa Bone & Joint Associates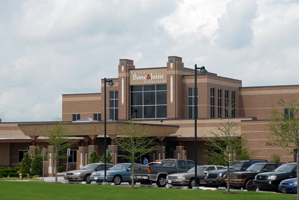 The NMTC program was a key incentive in bringing a $9.8 million project to a Tulsa low-income community. Arvest Bank saw an opportunity to bring needed orthopedic services to the community and utilized the NMTC program to make it happen. The project provided more than 80 employment opportunities.
Contact
---
REI New Markets Investment, LLC.
P.O. Box 1335
Durant, OK 74702-1335
(800)658-2823
For more information: Email Debbie Partin, or call REI Oklahoma at ­800-658-2823